The International Positive Psychology Association (IPPA)
Helping the world and communities flourish and thrive since 2007…
Positive psychology is an exciting field of inquiry that has captured the interest of scholars and researchers, practitioners, and students around the world. This burgeoning area of psychology focuses on the study and practice of the positive emotions, strengths, and virtues that make individuals and institutions – all of humanity – thrive.
The International Positive Psychology Association (IPPA), founded in 2007, is a 501(C)3 nonprofit organization in the United States with an international membership network of thousands of academics and educators, scientists and researchers, clinicians and therapists, coaches, students and others from more than 70 countries around the world.
The scope of Positive Psychology
Since the field was first established in 1998, when the "Father of Positive Psychology," Dr. Martin Seligman, chose this field of inquiry as a theme for his term as president of the American Psychology Association, positive psychology has attracted hundreds of millions of dollars of investment into research and centers, the founding of respected scientific journals, and the creation of undergraduate, masters, Ph.D. and other post-grad programs at universities worldwide.
Positive psychology has been the topic of TED and TEDx Talks and has been featured in many reports, articles, and cover stories in major media and news outlets around the world, including Forbes, The Atlantic, The Washington Post, Time Magazine, The Guardian, Parents Magazine, The Wall Street Journal, Newsweek, U.S. News & World Report, and more.
In addition, positive psychology has had a number of bestsellers and award-winning books and publications distributed through McGraw-Hill, Wiley, Simon & Schuster, Penguin, and other publishing houses.
The history of IPPA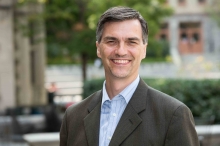 The International Positive Psychology Association was started in 2007 by those interested in furthering the field. Some of the early founders include Drs. Martin Seligman, Edward Diener, Raymond Fowler, and other, who sought to help the field of positive psychology to grow and flourish on a worldwide basis through expanded networks, collaboration, and support. A great deal of IPPA's early success is also credited to the leadership and direction of founding executive director, Dr. James Pawelski, who volunteered his time for more than a decade (and continues to serve as a guiding light for the organization).
Under his tutelage, IPPA reached more than 1,000 members from around the world – in a short period of time – and developed a successful biennial IPPA World Congress, an international conference focused on the science and research, and evidence-based practices of positive psychology which now attracts thousands of delegates from more than 50 countries around the world.
Today, the IPPA organization is managed by a dedicated leadership team who bring diverse experience from across the public, private, nonprofit, and association sectors and which is supported by an highly involved and engaged international Board of Directors consisting of thought leaders in the science and practice of positive psychology, from several continents.
In addition, IPPA benefits from guidance of a Council of Advisors which includes world-leading scientists, researchers, practitioners, coaches, and thought leaders who all help to shape the future of positive psychology, wellbeing, and human and community flourishing.
Become a Part of the Global IPPA Network
IPPA membership includes access to many programs to help you network, collaborate, and further your professional development. We encourage you to explore the benefits that membership provides. Visit our membership page for more information.