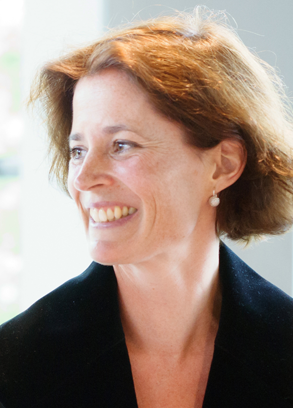 Meike Bartels - Ph.D.
President (through 2023)
University Research Chair Professor, Genetics and Well-being
The Department of Biological Psychology, Vrije Universiteit Amsterdam, The Netherlands
Meike Bartels (1973) is University Research Chair Professor in Genetics and Well-being at the Department of Biological Psychology, Vrije Universiteit Amsterdam, The Netherlands. More
After an internship at the Queensland Institute of Medical Research in Brisbane, Australia, she graduated at the Vrije Universiteit. Her master degree is in Physiological Psychology, with special focus on Behavior Genetics.
She obtained her PhD degree in 2003. She spent the last months of her PhD at the Virginia Institute of Psychiatric and Behavior Genetics, Richmond, VA, USA. In 2014, she was appointed as full-professor under the competitive and honorary University Research Chair program of the VU.
She published over 200 papers in peer-reviewed journal including the first molecular genetic evidence for well-being in PNAS and the first genomic variant for well-being in Nature Genetics. She was awarded a prestigious European Research Council Consolidator grant to build, expand, and consolidate her line of research on Genetics and Well-being. She is the president of the Behavior Genetics Associations and was awarded both the BGA Thompson award for outstanding PhD research and the BGA Fuller/Scott Award for her outstanding scientific accomplishments early in her career.
She is the President-Elect of IPPA and was honored with the status of fellow in 2017 in recognition of outstanding contributions to the advancement of positive psychology.  She leads a team of researcher with a focus on the causes of individual differences in wellbeing.
She combines research with teaching and is the Director of the Research Master Genes in Behaviour and Health, Vrije Universiteit, Amsterdam.
a) Why did you join IPPA:
To my opinion IPPA is the international association to join to connect with a large variety of people around the world who are all interested in wellbeing. It is a platform that enables international collaboration and the translation of research findings to practical applications. I joined to meet new people to inspire each other, learn from each other, and collaborate to make the world a better place!
b) Why did you agree to serve on the IPPA Board of Directors:
As a researcher I support IPPAs mission to have research and evidence-based approaches as the backbone of the association and the field. To help the association to keep this focus and to support the mission to bring people together, I joined the board. Furthermore, I'm a strong believer in international collaborations and diversity as a catalyst for change and do my best to support worldwide inclusion.
c) What is something memorable or something you have gained from being part of IPPA:
I very much enjoy the positivity and the atmosphere at the international conferences. The wide scope, the combination of research and practice, the international setting, and the wonderful people make me already looking forward to the next conference. I've met so many wonderful people over the past years that I cannot imagine not being part of IPPA!